The original High Altar was moved to the North Transept Chapel
together with some of the original altar rails and a modern High Altar built,
together with a central forward-facing altar also erected in the Sanctuary.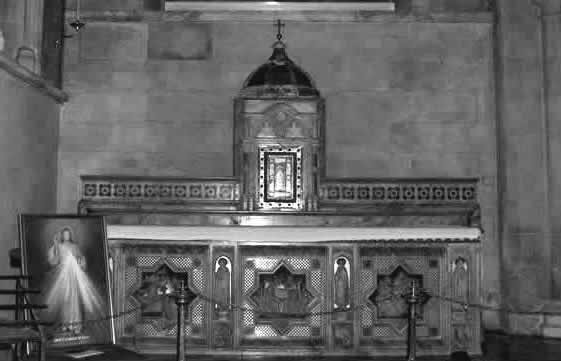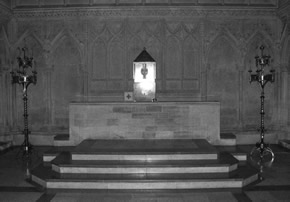 The original High Altar canopy by Bentley was then used for
the statue of Our Lady of Chelsea in the North Transept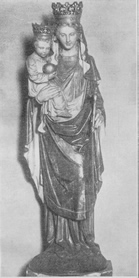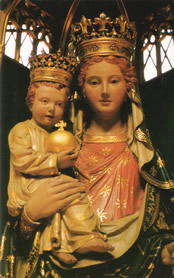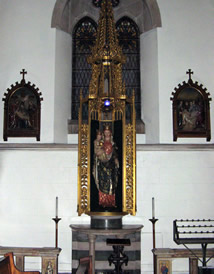 The A.W.Pugin old Cemetery Chapel,now dedicated to St Thomas More,
is located in the South Transept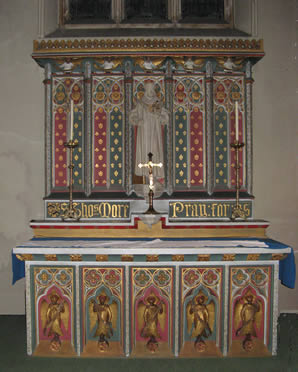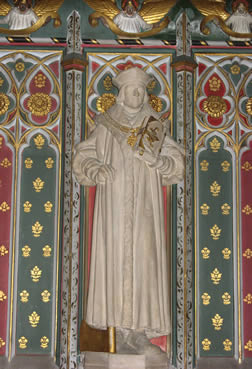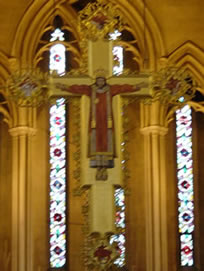 The hanging rood in St Mary's is one of its more unusual features. It has a figure of Christ, robed and crowned and the symbols of the four Evangelists. It was designed at the same time as the well-known rood in Westminster Cathedral but not completed until after Bentley's death in 1902. The idea of a hanging rood is not common in a Gothic church.